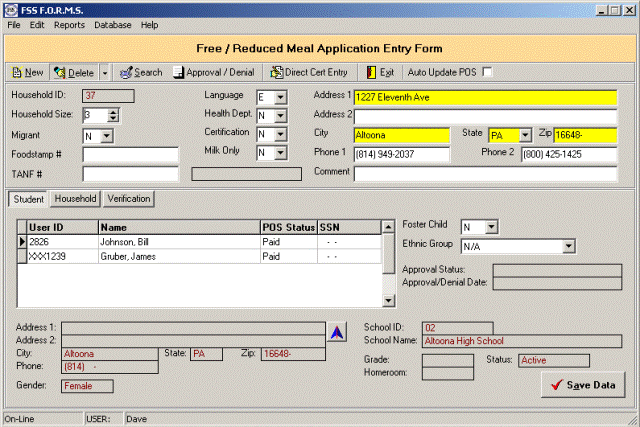 F.O.R.M.S. will provide you with:
• Multi-child household application forms.
• Automatic calculation of family eligibility by income. Family notification letters for denied or accepted applications.
• A history of student changes (i.e. transfers, lunch type, etc.).
• Peer recognition by phone number or address for every member of the household/family
• Imports TANF (Temporary Assistance for Needy Families) or Food Stamp for direct certification via social security number.
• Can be used as a stand-alone application. Imports data from admissions Exports data for No Child Left Behind.
• Client-server database- available anywhere in the school district via WAN/LAN.
• Discover how school districts earn tens/hundreds of thousands of dollars in additional State/Federal Funding.